Commissions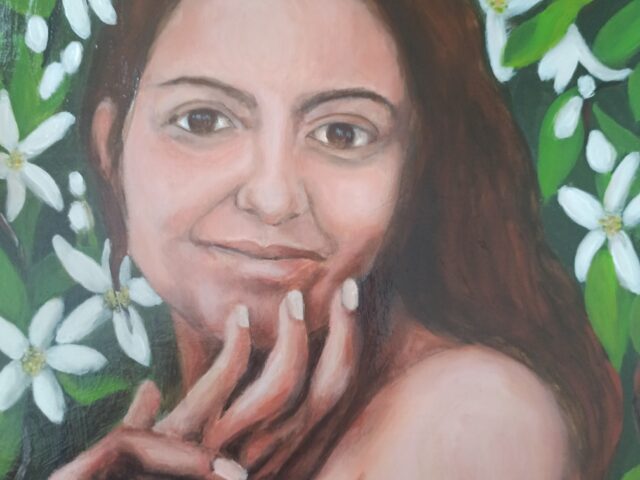 Everything I do is to embrace love and the multitude of powerful emotions crowding my soul.
I believe we all crave a deeper, intimate knowledge of our spiritual side.
I just happen to create insightful, dreamlike, emotional paintings that evoke sublime intangible heartbeats and precious hopes.
Awaken your senses and reconnect with your soul through a portrait, experiencing a journey of self-discovery and empowerment with every glance.
With my soulful portraits, you can journey into the depths of your own being and awaken your senses.
Each stroke of the brush captures the essence of your soul, creating a vivid and powerful visual representation of who you are. By exploring the intricate details of your portrait, you can reconnect with your innermost desires and emotions, gaining a deeper understanding of yourself and the world around you.
My portraits are more than just work of art; they are a tool for self-discovery and empowerment.
Each stroke ignites your sense of sight, touch, sound, taste, and smell, leading you on a sensory journey of self-discovery and personal growth.
You will be able to see the beauty and power of your soul, feel its energy and vitality, hear the quiet whispers of your heart, taste the sweetness of self-love, and smell the fragrant aroma of your spirit.
Our portraits are a reminder of the infinite potential and beauty within each of us.
By connecting with your senses and tapping into the essence of your soul, you can awaken to a new level of self-awareness and empowerment.
So why wait? Embark on a journey of self-discovery and awaken your senses with a soulful portrait today.
Everyone's life is a sequence of steps to discover our true identity, and a portrait tailored to you represents a tribute to the beauty of your soul.
Therefore I accept commissions in which I aim to represent you both physically and spiritually, without filters.
The process for a commission is outlined in the following points.
CONTACT ME: Show your interest in having your bespoke portrait by sending me an email to the address info@elisacolangeli.com or sending me a private message on my social media accounts listed below.
ESTABLISHING CONDITIONS: Once the subject, and special requests regarding color etc, size, costs, and time scale are agreed upon, a contract is drawn up between us. 50% of the cost will be required before the work begins.
EXCITEMENT BEGINS:

We arrange a first 1-1 call on Zoom. The main topics of our chat are the idea you want me to develop and the definition of more technical information on the future portrait such as medium, size, deadline, and payment plans. One more session could be required to know you better. I want a real connection with you, and the piece of art filled your deepest emotion with will result from our positive cooperation!

GENIUS @ WORK: You will be constantly informed about the progress of the work through videos and pictures. I usually offer at least two progress reports during the commission project. By request, I can create a secret board on Pinterest to keep you posted on the updates.
A FOREVER HOME:

The work is finally done, and the piece is ready to be shipped. We arrange the shipping details and the remaining sum of money plus shipping costs is due before the portrait is sent to you. We track the parcel until it is safely delivered.

YES-TIMONIAL:

You are kindly requested to send me a testimonial of your experience so that I can share it across my social media. Your direct feedback is so important to me!
Please note that it is my desire for you, the customer, to be fully satisfied with the piece of artwork that I paint for you. If the piece needs some adjustments, I will rework it in a reasonable time so that you are happy with the finished result.
As there is always more work involved in a commission, then my prices are higher for these than a similarly sized original piece.
Prices for commissions range from 10 to 12 euros per linear centimeter (as an example, a portrait on a 20 cms x 20 cms on canvas costs [20+20] x 12 = 420 euros).
Worldwide shipping is generally available. I provide you with all the information about shipping, and through the tracking number you will be able to follow the travel of the painting until you can safely hold it in your hands. The painting is packaged with care using sustainable and recyclable materials.
Please also keep in mind that, whilst I try to act as professionally and accurately as possible, any images or videos that I send you during the process of creation, and for approval, may look slightly different from the actual finished piece once you have it hanging in your home. This is due to the lighting in my studio, the technology I use to convey the image, and the technology you use to review the images.