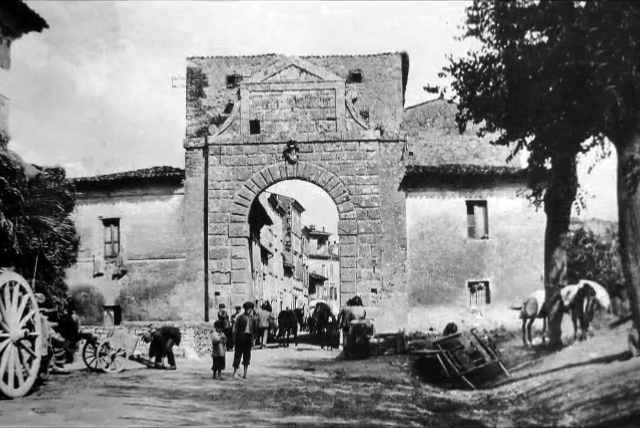 I'm sure you know that I am Italian, especially because I sometimes refer to myself as a woman of a modern Italian Renaissance. This definition relies on my artistic vision, centered on the human soul, that has driven me to portraiture since the beginning, and I still find my joy and strongest motivation in representing the heart and the spiritual side through a face and a body.
But let's come back to my origin and my present location.
I was born and I live in Rieti, a small town in central Italy. We are in a flat land surrounded by mountains. My house is just at the beginning of the road that from the town leads to Monte Terminillo, the highest peak of Latium.
In ancient times this area was inhabited from the pre-Roman population of Sabines. Indeed the first chapters of the Roman history narrate about the Sabin origin of Rome (the lengend of Romulus and Remus, whose mother, Rea Silvia, was the daughter of the Sabine king) and about an alternation of Roman and Sabine kings governing the Roman kingdom.
Most of all, following the historiographical work of Titus Livius, the Roman civilization owes to the Sabine one the massive presence of women who actually contributed to the birth of the Roman civilization.
The so-called 'Rape of Sabine women' lies in that subtle, thin veil between history and legend, and my town recently decided to remind this episode through a huge mural painting on the walls of the court, made by Ozmo.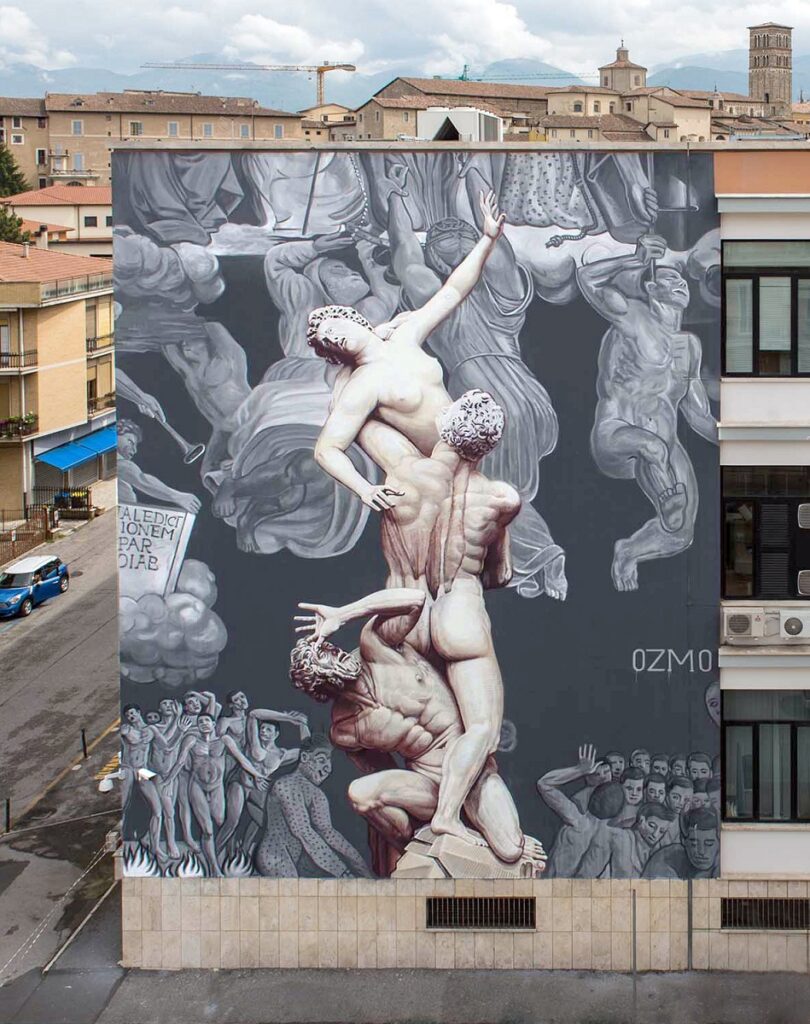 You can see that the rape is located in the central area of the painting, where the artist evokes the previous representation of the same subject sculpted by Giambologna through a statuary group dating back to 1574-1580 a.C.
But what's the result in having such origins, you may ask. How is that related to your art practice, after all? It is hard to explain, but in that Sabine blood flowing in my veins I recognise the determination of the people of the mountains.
My low attachment to material things, my tendency in never giving up against all evidence, and maybe also a mild, initial distrust for all the news.
So I'm a woman of a modern Renaissance, but my heart is anchored to the millennial history of my town, where the time flows slowly and every change seems like in slow motion.
SABINA MATER, Sabina mother of Rome. Sounds, echoes of hidden lands.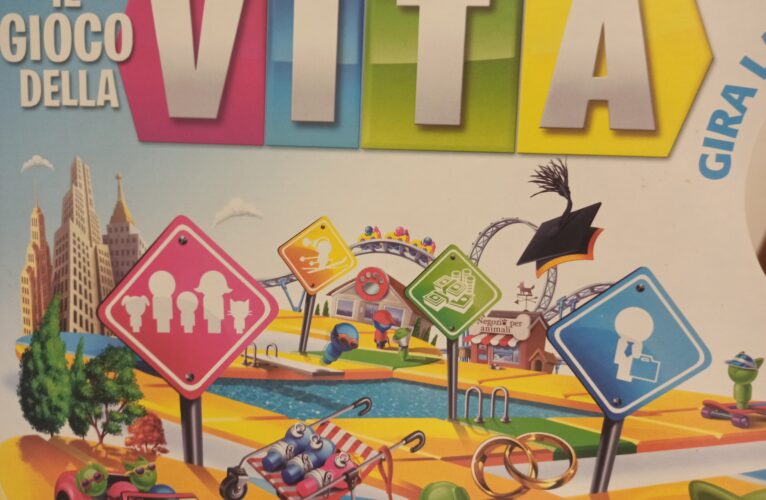 Fireworks, wishes, cheers and bubbles in the intimate atmosphere of our houses have led us to the new year. And now?
I browse the pages of my new daily planner (I'm committing to be organised, this year) and in those blank spaces I see a bunch of possibilities.
My children have a new board game where each player simulates a job career, a family (pets included) and a house; the goal of the game is facing all the changes in life (marriage, purchasing a house, making debts, growing children and pets).
I see that my young boys really get passionate in this role playing and I understand the reason too. We all love dreaming, we love identifying ourselves in other people's lives to enjoy new adventures and looking at the world from different perspectives. Who knows if with better results.
I say, today, that the privilege of feeling, being and living as an artist intrinsically allows me to reinvent myself day after day.
I can swim in the waves of Kanagawa's works, I smell orchids in the Polynesian island with Gauguin. I suffer as Vincent looking at the golden wheat fields and seeing the unbridgeable gap between the inside and the outside world.
I laugh, dream and listen to the beautiful stories of people who ask me commissions. I hear about other countries, other families, and every time I am astonished by the human souls, that create and destroy, change destinies and history with a yes or a no.
Let's spin the wheel and get prepared, because I'll cover you with stories, inspirations, colour and gorgeous exciting stuff!
And please, mark red 29th and 30th January on your calendar for the exclusive second Bloomz Art Show on Zoom (details coming shortly).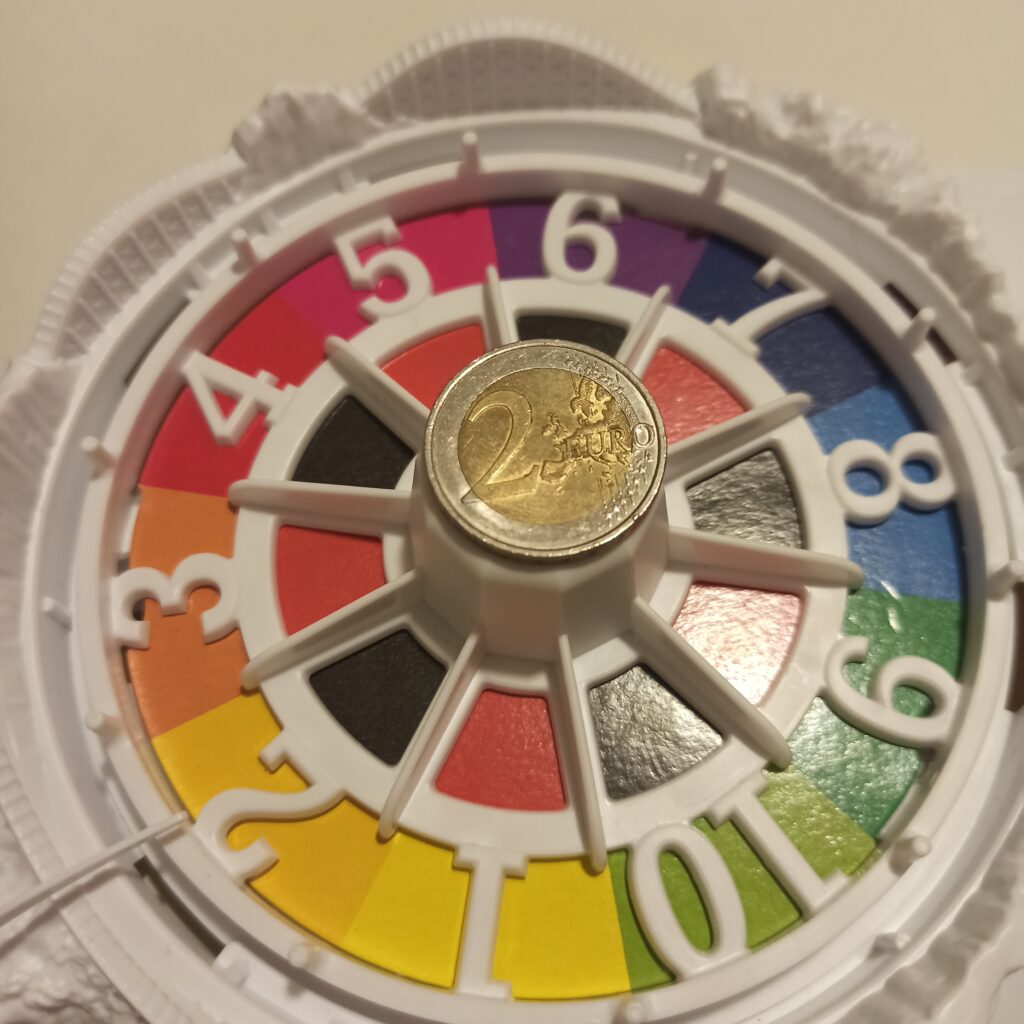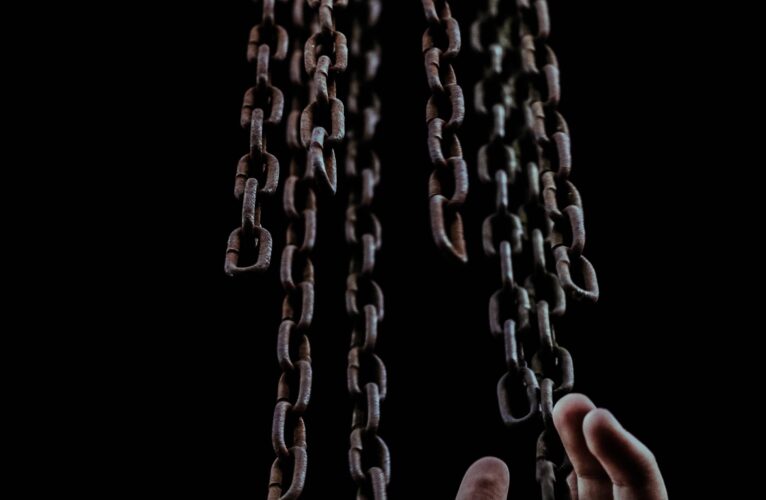 I warn you, friends.
This is going to be a philosophical, sociological posts.
I've experimented envy. Envy for my brilliant intuition as a student, before, and as a professionist. Envy for my restless determination to achieve a goal once I had set it in my mind.
A special person, who I call a 'visionary', a 'prophet', said to me that I would have been envied by women all along my life.
I must admit that it has happened, and during the years of university I had more male friends than female ones. Nowadays, in my job as an engineer I interact mostly with men, and I feel at ease because there is no competition.
Today I think I am selective in choosing new friends, and maybe at the first sight I can appear a bit unfriendly just because I spend some minutes observing and interpreting the vibrations that I can get from a certain person.
But if you are able to crush my initial lack of confidence, you will discover my tender, generous side.
This artsy world enhances cooperation among generous people. You will always find the person who doesn't give without taking something back, but up to now I have been enough lucky to find collaborative and supportive people to share my journey with.
When you feel wrong, when you think you are not enough (for what? For who?), just consider all your struggles to match your family life with your career, and with your self care.
For years I didn't pay attention to my necessities because I was totally concentrated on growing up my children, who are my biggest treasure. I couldn't see that life still had so much more for me.
There was enough space for my passions to grow, even if I had already forgotten about having desires and ambitions.
And it is unbelievable to me that, after being a victim of psycological abuse by narcissistic people all along my life (in family, in relationships), I'm still able to love authentically as a real highly sensitive person. I still believe in the good side of people, against any rational thought, against any doubt.
A person said to me – How can you resist in this world?
But I resist, I fight, I want to live everyday in all my potential.
Now that my wounds healed, I understand my vocation in portraiture.
My why, as an artist.
I paint my devotion. My unconditional love. My hope and my laugh. My melancholy.
If you can mirror in my paintings, if you are moved by my words, it means that we share a sparkle of the divine presence within us.
We are connected and we think that self love, acceptance and forgiveness are the first steps towards peace.
I hope you will treat you well, I hope you will be kind to yourself, I hope you will never blame you again for the things that you can't change and that don't depend on your behaviour.
Freedom is a bit nearer.
Can you smell its perfume? What's the fragrance of freedom?